Infobase Solutions was founded in 1997 from a desire to offer something new: a client-focused IT provider that builds partnerships and develops custom solutions for our client's business needs. Infobase has spent more than 20 years building enterprise solutions for our exceptional clients. Our client base includes financial institutions (including two of the big Canadian banks), telecommunications, retail, health, as well as governmental and non-profit organizations. We specialize in Information Security, Web Content Management and Managed Services but our work doesn't stop there.
Founder and Managing Director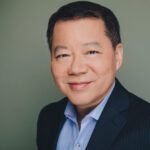 Roger Chu is the founder of Infobase, an industry-leading IT boutique vendor since 1997. Under Roger's leadership, Infobase has distinguished itself by being a true partner to their business clients. Roger's experience spans over 20 years in the IT industry. His expertise lies in enterprise application architecture, design and implementation; information security; and business continuity for IT infrastructure. Roger started his career in ERP consulting; then he worked at various companies including Sprint and AT&T, the Ontario government, and financial institutions including RBC, Scotiabank and Macquarie. Roger holds a Bachelor's Degree in Engineering Science from the University of Toronto. Roger has grown Infobase into a thriving business that cares about long-term partnerships with its business clients and employees.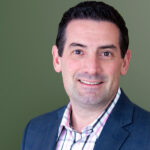 Adam D'Alessandro joined Infobase in 2015 as a Managing Consultant. Adam has over 20 years of experience in the technology field, most recently as the Vice President, Technology and Delivery at yconic and Director, Information Technology at Studentawards Inc. Adam specializes in technical and people leadership; platform and system architecture; cloud solutions; information security; digital marketing technology stack; and project management. Some of his recent achievements include launching a major financial institution's Digital .com Platform into Cloud, and acting as the technology leader for one of Canada's largest online student platforms with over 2.5 million members and over $100 million in scholarships, bursaries, grants and support programs. Adam graduated from George Brown College with a degree in Business Marketing and is a certified Scrum Master and Project Management Professional (PMP). Adam enjoys Infobase's team dynamics with a focus on excellence, quality and delighting their customers.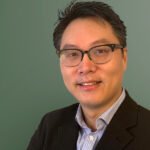 Prior to joining Infobase in 2016, Victor Lai worked at Scotiabank for over 8 years and has over 15 years of experience in Information Technology. Victor's key areas of specialization are software development and deployment; project delivery and management; enterprise content management; and information security. His main accomplishments include modernizing multi-factor authentication and digital signing commercial banking, engagements bidding and executing on multi-million dollar business cases (focused on re-platforming enterprise class legacy systems, moving to digital cloud) and developing sustainable steady state programs for large Canadian banks. Victor attended the University of Toronto's software engineering program and has a diploma in Enterprise Database Management, Oracle and DB2 from Sheridan College. As an NBA fan, Victor views sustainable enterprise solutions as similar to a successful long-term sports franchise. He enjoys Infobase's focus on building sustainable, breakthrough solutions with the right people fueled by technologies and processes.